Ask a Technician: Is It Obvious That I Don't Understand Mechanic Lingo?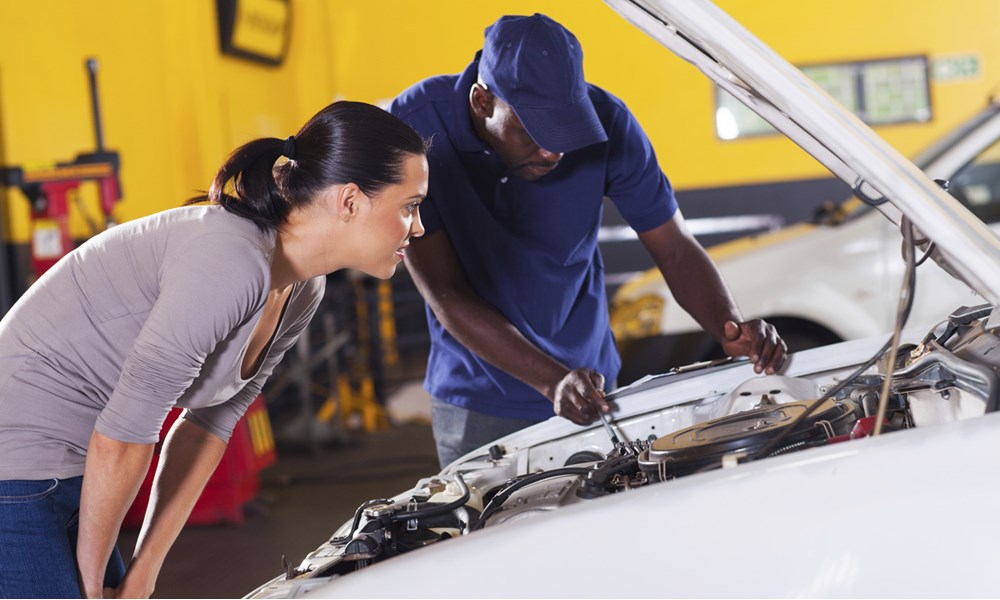 Q. Can you tell when I have no idea what you're talking about when you're explaining to me what's wrong with my car and why it needs to be fixed?
A. The blank stare or the blank stare/vacant nod combination are everyday occurrences. But, don't let the fact that you have no idea what your Client mechanic is talking about intimidate you or keep you from asking questions. Look at it as an opportunity to learn something new.
While it's true your local mechanic might not have the time to explain every little feature of your vehicle, they can certainly explain it enough so that you have a basic understanding. But don't stop there. Jot down a few notes and use the internet to learn more. There are plenty of great websites out there with tons of helpful articles, images, and videos.
It also helps to know that you're not alone in being a bit puzzled by some of the facets of modern engines. Modern cars aren't just complex machines—they're a system of complex computers. Even base model new cars can have dozens of different computer modules. Computers control everything from your transmission to your stability control. Knowing what's wrong with them takes advanced diagnostic tools, so don't feel bad if some of the techno-jargon goes over your head.
---
Still have questions? Not to worry! Our friendly service department is here to help. Call, contact us online, or visit us in person at 505 W. Franklin St., Chapel Hill, NC 27516 to learn more about your vehicle.